Several years into his chef career, chef Sean Sherman began asking, "Where are all of the indigenous foods? Where did they go?"
In this video, he takes us along his journey of rediscovering, celebrating and preserving indigenous cooking.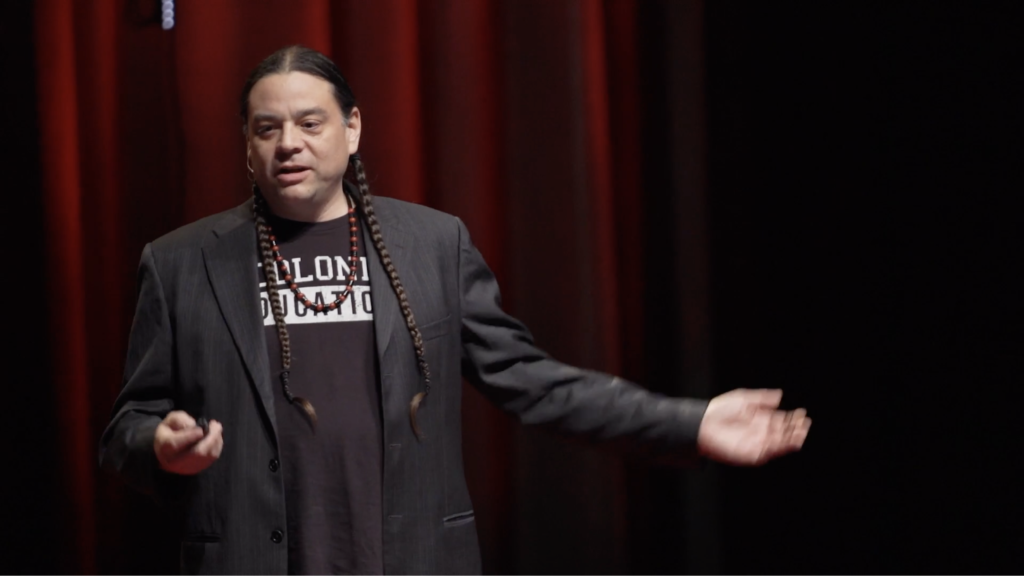 About Sean Sherman
Chef Sean Sherman is the founder of "The Sioux Chef," a company committed to revitalizing and reclaiming Native American cuisine. He is a member of the Ogalala Lakota Sioux tribe. His main culinary focus has been on bringing indigenous food systems like land stewardship and wild food usage to a modern culinary context.
His restaurant Owamni in Minneapolis, MN features dishes that prioritize Indigenous-sourced foods native to his region, and leaves out colonial ingredients like beef and chicken to create a "decolonized dining experience." In 2017, he co-authored the cookbook The Sioux Chef's Indigenous Kitchen.
Through his nonprofit NATIFS, he also co-founded the Indigenous Food Lab, a professional Indigenous kitchen and training center dedicated to preserving Indigenous food education.
He was the recipient of a 2015 First Peoples Fund Fellowship, the 2018 Bush Foundation Fellowship, the National Center's 2018 First American Entrepreneurship Award, the 2018 James Beard Award for Best American Cookbook and a 2019 James Beard Leadership Award.
Originally published at npr.org
Going Further: