Modern culture has instilled in most of us an unchecked reverence for the idea of independence. It is a celebrated sign of maturity and accomplishment. A promised path to freedom, and a signal that we have arrived. Soulful teachers, writers, and community-builders Quanita Roberson and Tenneson Woolf call all of this into question.
In this episode (30 minutes), Quanita and Tenneson explore the possibility that there be no such thing as independence. Which is, of course, a conversation about connection.
We explore scarcity as a pattern in codependence. We explore abundance as a pattern in interdependence. And we wonder about the ways that unresolved wound and trauma foster a coping, shadow side of what so many reference as independence. Enjoy the listen. We hope it adds a little wisdom and soulfulness.
About Quanita and Tenneson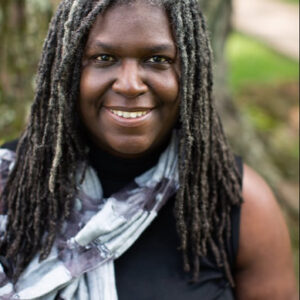 Quanita Roberson
"​I am the promise of forgiveness and reconciliation in the world. I haven't always known this but I have always been moving toward it. I started my healing journey at a young age. I am a shaman. It has taken me a long time to grow into this…to grow into me. Mostly because I never quite understood why a person would choose this life. Now I understand that it chooses you.
​I believe we are in a time that is calling us to remember. Remember what really matters. Remember the truth of who we really are. Remember that we belong to each other."
Tenneson Woolf
"All of my life, I've been the kind of human that has had as much interest in the unseen as I have had in the seen. I've had interest in the mystery and the mystical, with an inherent hunch that things are not as they seem, despite the human ability to concretize belief systems and leadership practices. It is only for a little of my life that I've been able to articulate any of that. Some of my hunger comes from a despair, native to times such as these — I continue to learn that many of us are feeling it. My hunger for such re-storying of who we are as human beings and what we are up to in our work, family, and community, comes from an innate desire to evolve myself and the systems I'm part of."
Going Further: