The Common Good podcast is a conversation about the significance of place, eliminating economic isolation and the structure of belonging. In this episode, Common Good partnered with April Doner and the Abundant Community to speak with Yuki Jackson.
Yuki Jackson is a Black and Japanese poet, text-based artist and educator. She focuses on empowerment and enlightenment, specifically seeking to share her perspective and experiences as the divine feminine.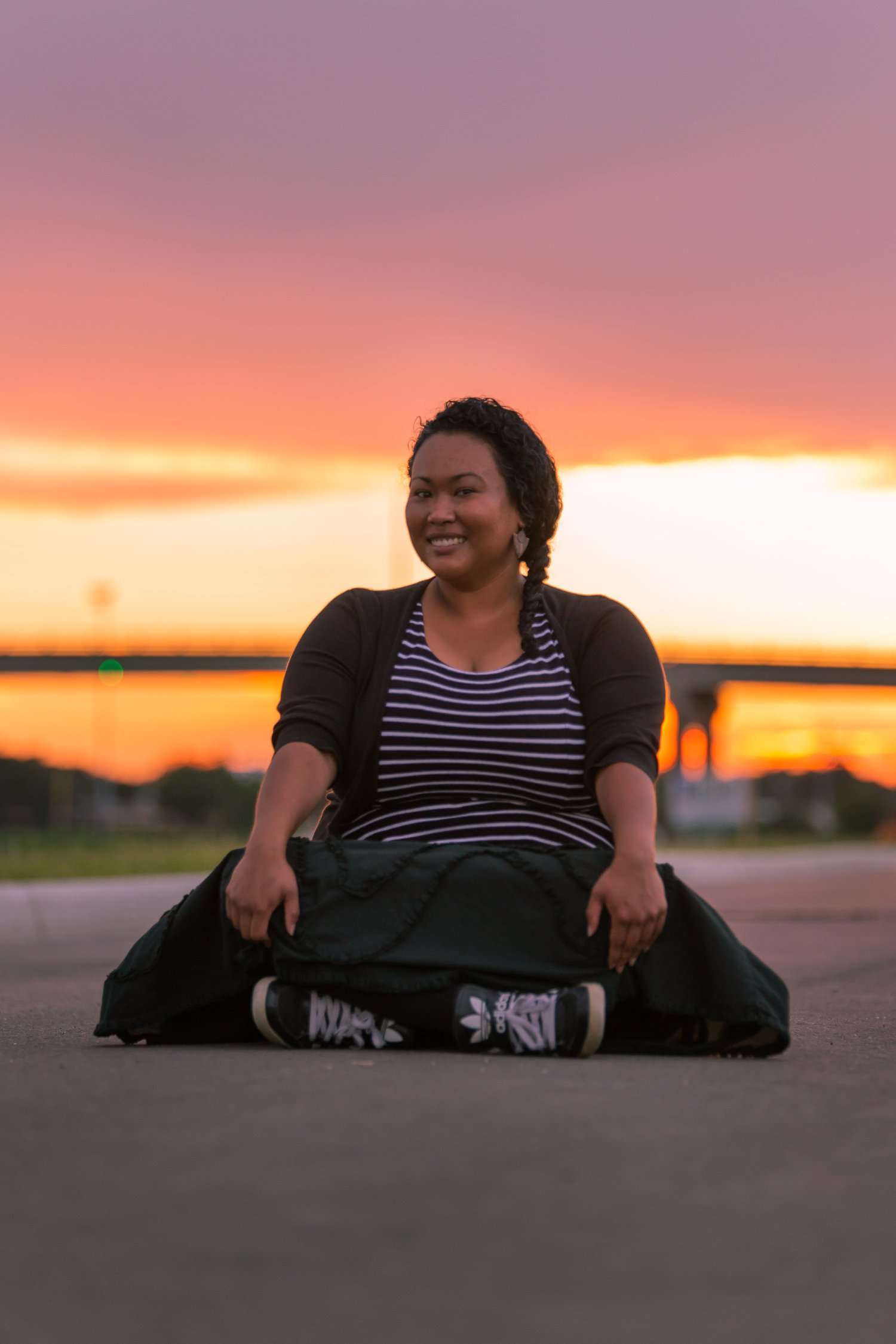 Her poetry has been published in literary journals such as Four Way Review and Cream City Review, for which she was nominated for a 2021 Best of the Net Award and the 2020 Summer Poetry Prize. She is a regular contributor for the "Poet's Notebook" column of Creative Loafing Tampa Bay and has been featured as a poet, speaker and panelist at various institutions, organizations and media outlets, including the University of South Florida, Spady Cultural Heritage Museum, Metro Inclusive Health, 88.5 WMNF radio station and WEDU PBS. Among her commissioned work, she has written and performed a poem for the Goodwin-Procter global law firm.
Yuki has taught writing classes as a professor at Ringling College of Art and Design and as a freelance teaching artist for community-based nonprofits such as Keep St.Pete Lit, SpaceCRAFT and Cultured Books. Her work as an arts educator includes being the founder of The Battleground, a youth program serving a historically marginalized community in Tampa, Florida. She holds a Master of Fine Arts (MFA) in Creative Writing from the University of Tampa and a Bachelor of Arts (BA) in Criminology from the University of South Florida. The inspiration for all of Yuki's work is based on her Soka Gakkai International Buddhist practice, hip-hop lyricism and the art in daily life.
Yuki's recited poems were Power, Rocket Ships and The Sower.
April Doner is a community connector, artist, and mother who is passionate about igniting the intersection between re-weaving neighbor relationships, strengthening local economies, and healing / reconciling inequities and injustices. She is a Steward at the ABCD Institute DePaul University and, while not practicing neighboring in her own neighborhood, she trains, coaches, and consults in Asset Based Community Development. April also documents local resilience as well as group processes through various creative means including writing, photography, video, and graphic recording. Since 2020, she has curated content for Abundant Community.
This episode was hosted and produced by Joey Taylor and the music is from Jeff Gorman. You can find more information about the Common Good Collective here. Common Good Podcast is a production of Bespoken Live & Common Change – Eliminating Personal Economic Isolation.
This podcast was originally published by The Common Good Collective at www.commongood.gc
Title image by corinna-kr from Pixabay.
Going Further: